Reach In - Recharge: Mindful Tuesday
In a hyper-accelerated and increasingly stressful Start-Up world, the Forum for Meditation & Neuroscience invites you to a day of mindfulness and slowing down. Located only footsteps away from the Backfabrik, each Tuesday the Forum offers guided mindfulness sessions and an independent co-working space, helping you to find clarity, intention and resilience as a young professional.
Google, Facebook, Apple, Nike and other global players have implemented successful mindfulness programs over the recent years. At SAP for example five thousand employees are on the waiting list for its internal mindfulness training. Backed by scientific research into the various benefits of mindfulness, the trend is now reaching the European continent - with Berlin at its heart. A growing scientific understanding demonstrates how mindfulness practice positively affects our mental capacities, physical health and social interactions. Especially members from the Start-Up communities can benefit widely from an integration of mindfulness methods and principles.
Morning Session [English]

We begin with a morning session from 8:30-9:15am that activate focus, clarity and intuition for your day at work. Following gentle bodywork, we use established mindfulness practices such as breath awareness to establish a strong foundation for our day. Participants may stay in the Forum's tranquil atmosphere to work or to go back to their offices.
Mindful Lunch [English]

From 12:30-13:30pm we gather for a mindful lunch - bring your own. The lunch time is a period of digital detox to recharge the working mind. A mindfulness-inspired topic invites everyone to connect in a quiet environment and to reflect on experiences, visions and questions relevant to our overall well-being as professionals. After lunch participants may return to their offices or use the co-working opportunities at the Forum throughout the afternoon.
All Day: Co-Working
Co-Working for up to 15 people is possible before and after the guided sessions: 9:45am-12:30pm and 1:30-7pm. In addition to the large table, the space has a small library, various comfortable seating arrangements, a well-equipped kitchen and a room for meditation and yoga. Filtered water and tea are available.
Kurszeiten
Morning Session: 8:30-9:15 [English]
Mindful Lunch: 12:30-13:30 (bring your own food) [English]
Co-Working: All day (except for hours of morning session and lunch)
Kursort
The location is Saarbrücker Str. 6, 10405 Berlin, 200m from the Backfabrik.
The apartment is in the front house, second floor (name on door sign / bell is FM&N7).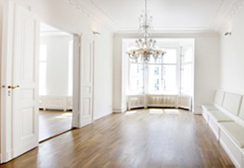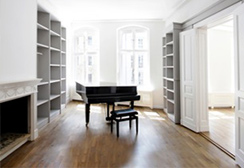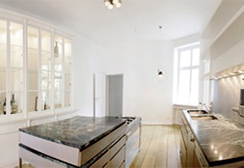 Kosten
8€ for the morning session
4€ for the lunch session
co-working throughout the day by donation
20€ both sessions and all day co-working
Termine